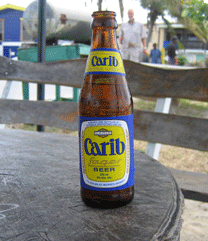 Carib, the Grenadian beer



Click on an anchor for further information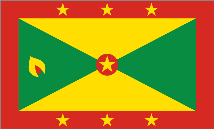 Grenada's flag features a nutmeg
Grenada with 90,000 population is one of the smallest of the Caribbean countries. Grenada is the name of the country as well as the name of the principal island of this three island nation. It was invaded by the United States and other Caribbean powers in 1983 ("the intervention time"). It was ground zero for hurricane Ivan in 2004 and Emily in 2005. The island of Petite Martinique is a delightful country idyll and has the best fuel dock in the area. PM is full of boats and both boat builders and fishermen and its industrious people enjoy a high standard of living.Carriacou is a little more laid back quite a bit larger but equally charming. Tyrrel Bay on Carriacou is a great anchorage and hurricane hole. Grenada (the spice island) has suffered most from the country's turbulent history but the village society seems intact and Grenadans take it one day at a time. Grenada is lush and very productive. We had a great land tour there and you can gunkhole along the southern coast for months.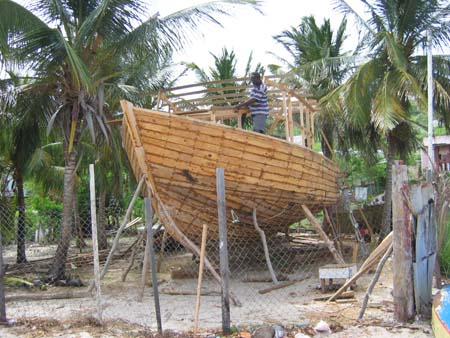 Traditional Island Sloop being built on the beach at PM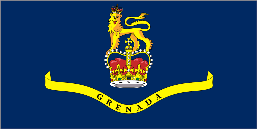 Governor General's flag.