St. Croix
St. Croix lies all by itself to the south of the other US possesions and across an often choppy channel. It boasts a fuel facility and refinery but is largely not on the cruise ship itinerary in the same way St. Thomas is. It also boasts some of the worst race relations in the Caribbean and has a somewhat tense air about it.. We had a great time on our visit exploring the old Danish colonial buildings and had fun passages both to and from St. John.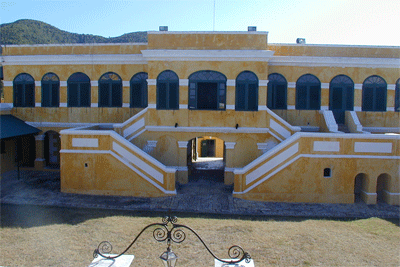 Extensive fortifications remain from the Danish period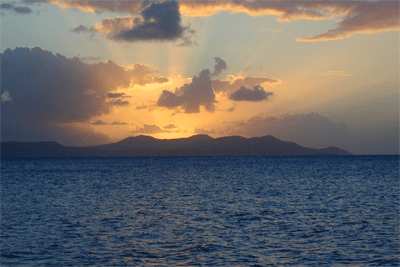 Sunset over St. Croix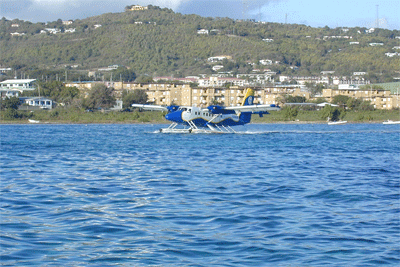 Brush up on your "Rules of the Road" at the rear of the anchorage is an active seaplane landing area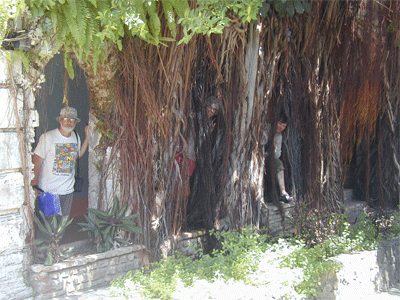 Quincy, Susie and Sarah in St. Croix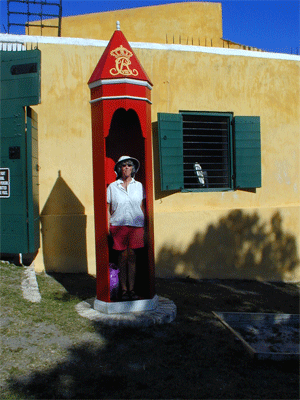 Susie standing in Danish Policeman's hut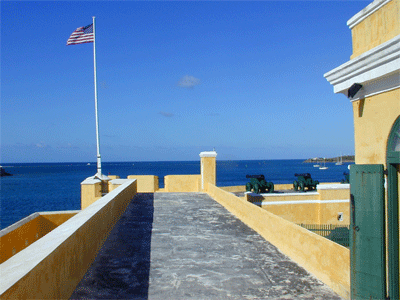 View of the harbor from the fort at St. Croix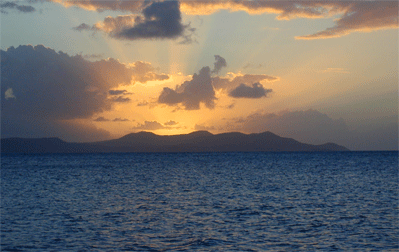 St. Croix Sunset.