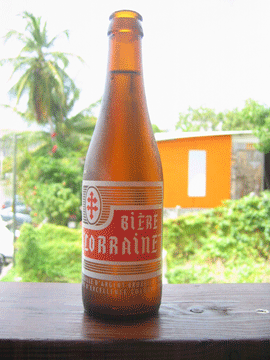 Bierre Lorraine



Click on an anchor for further information

The St. Barths coat of arms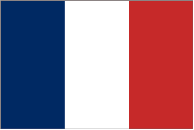 Flag of France
St. Barths is fabulous in every way. The best megayachts, the most inspired fashionistas, the best food, the nicest anchorages, the best beaches. Our favorite stops are at Isle Forchue on the way, Anse Columbier on the north and outside near the island at Gustavia. With a little pre-planning, you can enjoy this playground without running through your entire budget: Provision in St. Martin and play in St. Barths. If you do want to splurge - this is where you can get the best meals in the Caribbean.
St. Barths was discovered by Christopher Columbus in 1493, and he named it in honor of his brother Bartolomeo.. Its full name, Saint Barthelemy, would seem to indicate a promtion for this brother for which I have heard no explaination.I n the mid-1600s, the French arrived, took control from the indigenous indians, and built small settlements. In 1784 it was sold (traded) to Sweden, and even though the French bought it back in 1878, some Swedish influences remain, including the name of the its capital, Gustavia. .It is a beautiful island largely inhabited by beautiful people. This is the Caribbean gathering spot for the international glitteratti and their fine yachts.No mass tourism resorts at all, people come by boat or stay in small villas. For reasons that are unclear, St. Barths has shifted from being part of the overseas department of France administered by Guadeloupe to being an "overseas colectivity". The dining is unbeleivably good. Pizza and ice cream are the best for the budget minded. Fine dining is available, competative and as good as you will find anywhere in the world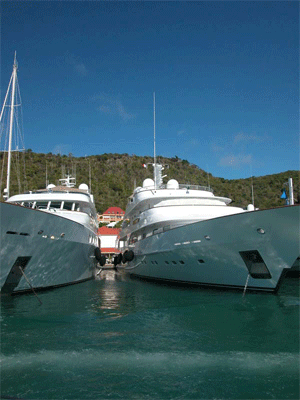 On the Quai, Gustavia, St. Barts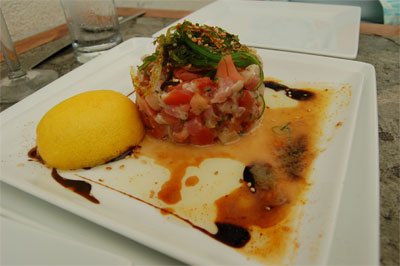 Cerviche, Gustavia, St. Barts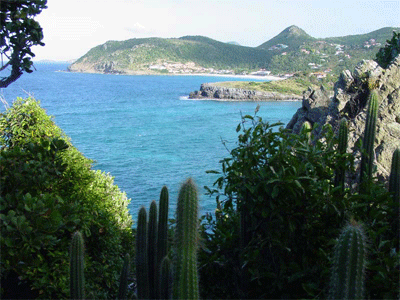 More windward side of St. Barts.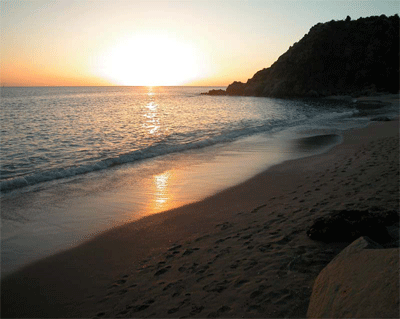 Sunset over shell beach, St. Barts