Gustavia is the center of the action and the place to be for watching people and boats. The anchorage has three parts: a mooring field in the center of town, a megayacht Quai on the channel in to the mooring field and a large anchorage just outside. There is a commercial dock outside on your port as you enter with a large anchoring basin to the north and a somewhat smaller area on your starboard side. We love the outside anchorage which affords a view of everyone coming in, the alarming small plane landings and has excellent snorkeling near the islands at the rear. We've had nothing but fun wandering around this very picturesque town. When there is a surge from a northerly ground swell, you can watch the elphant dance performed by the megayachts stern to at the quai. There is always excellent people watching and several nice walks. Everything is quite expensive but worth it. Wonderful icecream manufactured on site. Memorable pizzas. Le Select is just back from the mooring area and is from all appearances a normal Caribbean beach bar - apparently your intrepid travelers have failed to experience the magic.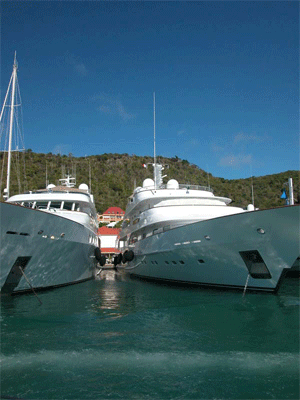 The megayachts line up stern to at the Quai in Gustavia St. Barts. They use divers to untangle their anchors and suffer under strict regulations on the hours of use of on board helicopters.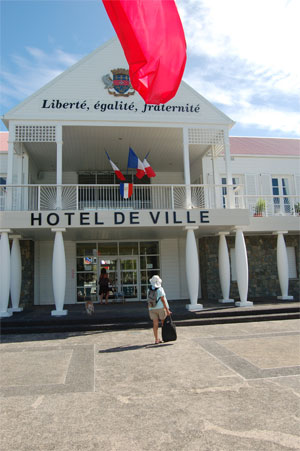 Once St. Barths was administered from Guadeloupe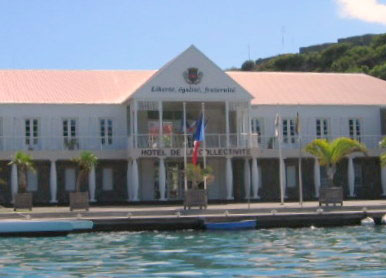 Now it is a "Collectivite"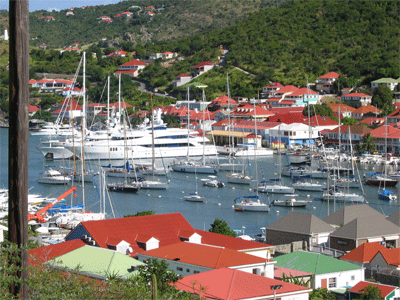 Eaux Vives in the mooring field in Gustavia, St. Barths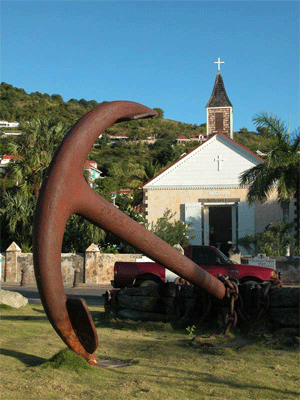 Anchor and Church, Gustavia, St. Barths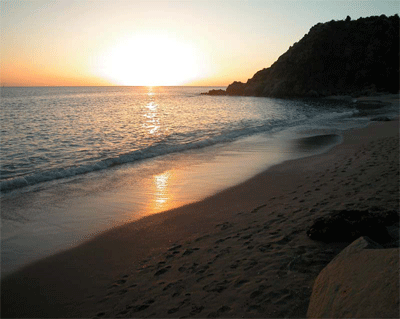 Shell beach, a short walk from Gustavia, St. Barths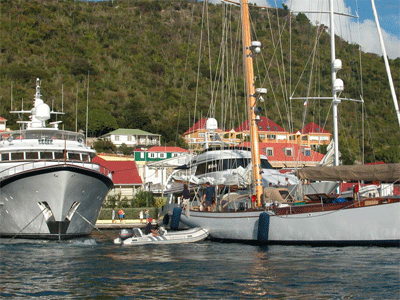 Nudging Ticonderoga between the boats on the Quai at St. Barths