Fajardo is the largest pleasure boating center for the main island of Puerto Rico. It has a great number of boat yards and marinas and associated services as well as easy access to a West Marine and a Walmart. One of the marinas is so big, they use golf carts to ferry you out to the boats. If you've been paying 3 times the value of boat stuff in the BVI, a West Marine comes as a pleasant surprise. You can get your propane filled and your fill of fresh water and first world washers and dryers. The pace is not so laid back Caribbean, but rather a special Borinquen energy. Quieter anchorages are available further from San Juan in places like Salinas. The interior of the main island is beautiful and rural and features a huge rainforest park called El Yunque.
El Yunque is a fabulous place to hike in the cool of the rain forests and Old San Juan will give you all the history and street life of a trip to Europe and Fajardo will repair, provision and re-equip your boat. What's not to like?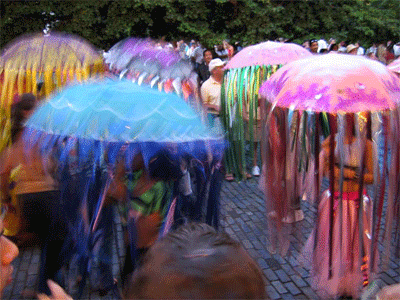 Dancers at the street fair in San Juan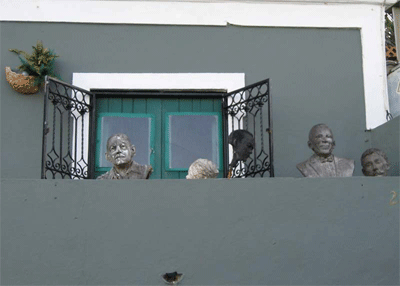 Sculptures on a balcony in San Juan, Puerto Rico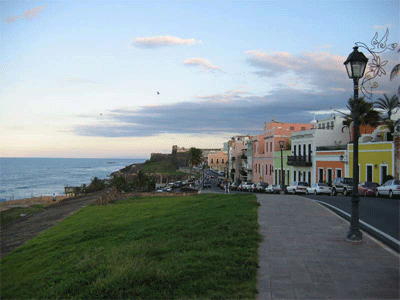 Along the sea wall towards the fort in San Juan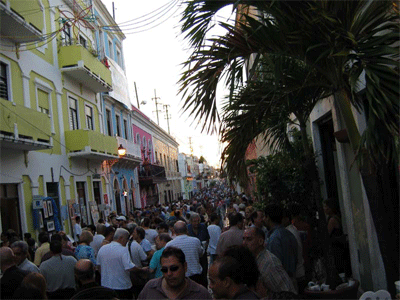 Street fair in San Juan, Puerto Rico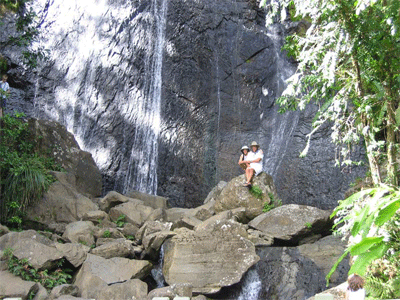 Admiral and Captain on the rocks before waterfall in El Yunque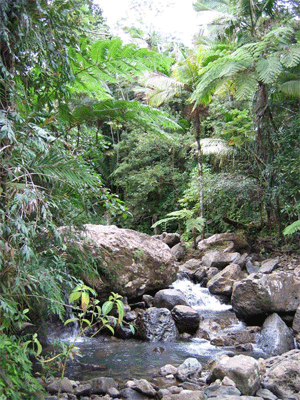 Stream in the rain forest, Puerto Rico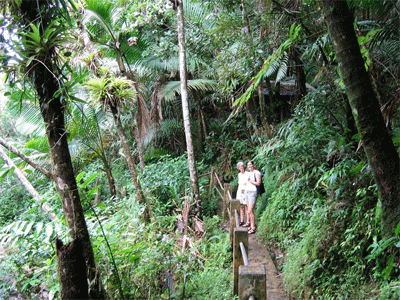 Susie and Emma on a trail in the rainforest, Puerto Rico.