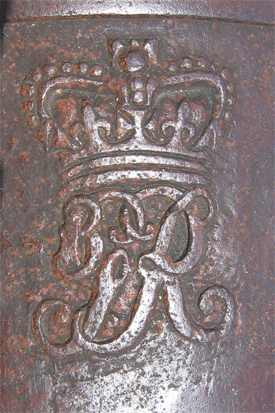 Detail from Canon, Fort Shirley, Dominica
There is a new mooring field in Portsmouthy financed by the EU and probably a good idea for the charterers out of Guadaloupe. $10US per night is cheap and there is still pleanty of room for cheapskates to anchor. Martin is off island for 3 weeks so it is a little hard to catch up on the gossip but we had guests use Eddison for the Indian River tour. A great time was had by all. There is a very nice dinghy landing platform at the Customs dock now. The old narrow bridge on Lagoon Road has been widened and is much safer for pedestrians in fact, the length of the main road in Portsmouth has been improved. Jan is still supplying water from a mooring ball and there is now paid WIFI in the anchorage offered by Purple Turtle.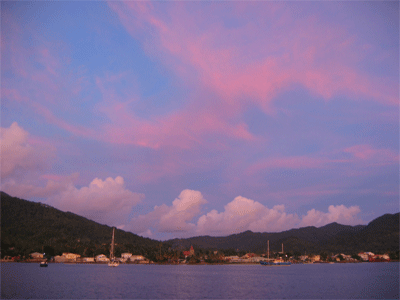 Sunrise over Portsmouth, Dominica

The anchorage at Portsmouth is called Prince Rupert Bay. Fort Shirley, an old British fort, lies at the north end of the bay above the cruise ship dock. Portsmouth itself is arrayed along the beach at the eastern end of the bay and decorated with a whole series of rusting wrecks.. Further south is the Customs dock and more southerly still is the medical school and a hotel. Snorkeling is great on the reef off the dock at the medical school (slightly to the north) and along the cruise ship dock itself. There are fabulous diving and snorkeling opportunities all along the coast but you must go with a local guide. This is a great place for land tours: Take the Indian River tour early in the morning to see the birds before they are off and gone. The water falls, forests and various volcanic formations are great and all of the "Indian River Guides" are knowlegable and excellent guides. You can get sweet tasting water here at the cruise ship dock or jug it from the many public spigots. Go to the market early, fresh fish, vegetables and fruits will slowly run out later in the morning.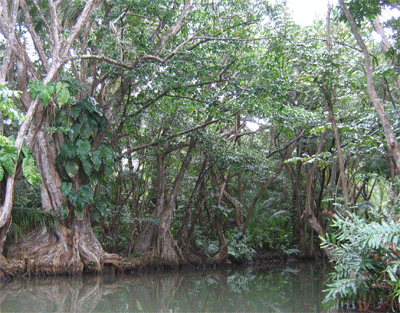 Indian River, Dominica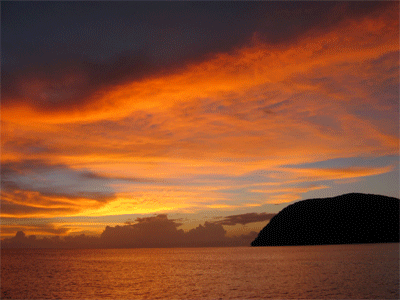 Sunset over Cabrits, Dominica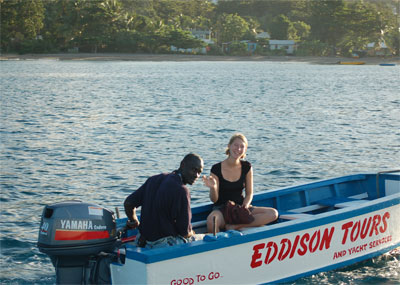 Eddison, his new motor and Selina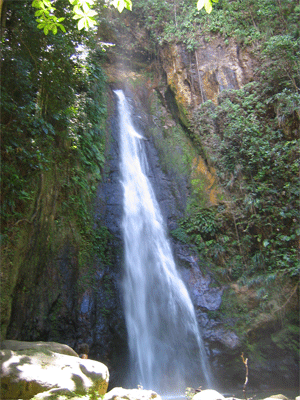 Syndicate Falls, Dominica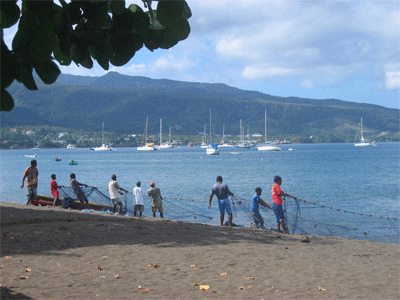 Fishing, Portsmouth Dominica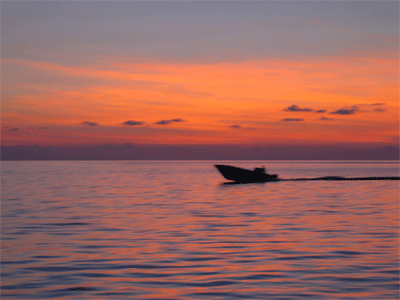 Indian River Guide at Sunset, Prince Rupert Bay, Dominica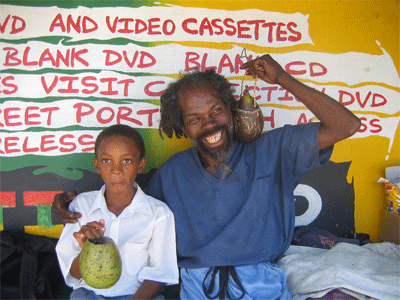 True True and his apprentice.