Virgin Gorda lies at the top of Drake's Channel and is home to the North Sound and the famous resorts lying around it. Lord Richard Branson's private island lies off the northern end of Virgin Gorda and "The Baths", an impressive collection of huge bolders strewn along a spectacular beach, lie at the southern end. Spanish Town is in the middle and has a fine boatyard and marina, a customs house, a grocery store and an airport. The resorts at the northern end are somewhat cut off from the rest of the island which sadly limits tourist/local interaction. The protected North Sound is great for all water sports including sailing light boats, snorkeling, wind surfing, and kayaking.
Virgin Gorda was named by Columbus because he felt it resembled a reclining fat nude. One suspects he'd been at sea just a little too long.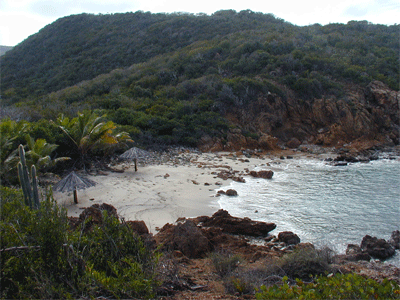 Lover's Beach on Mosquito Island, Virgin Gorda, BVI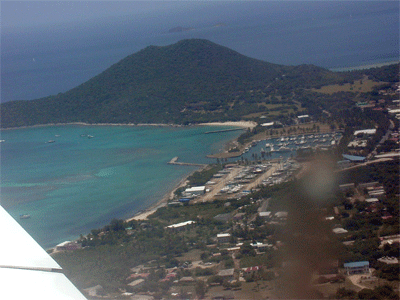 Spanish Town marina and boatyard in front of commercial dock and customs by beach.
>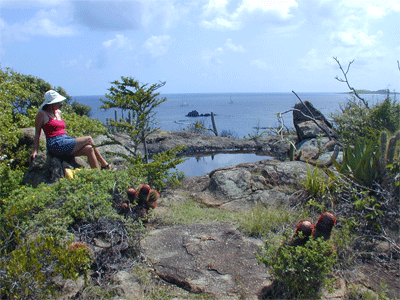 Pool, Mosquito Island, BVI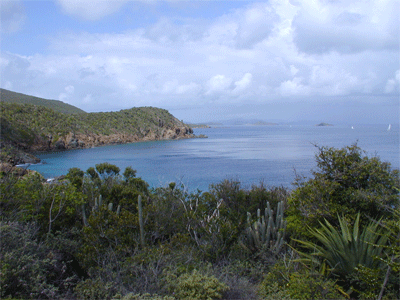 View back toward Tortola from Mosquito Island, BVI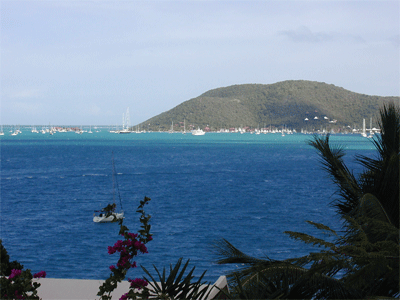 View of North Sound - Bitter End Yacht Club from Leverick Bay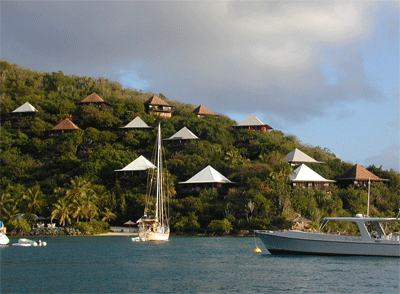 Bitter End Yacht Club cottaes - The Bitter End is quite welcoming to yachties.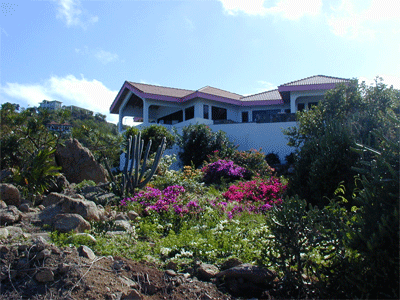 Garden at Leverick Bay
Lovely little resort offers laundery, fuel and water to yachties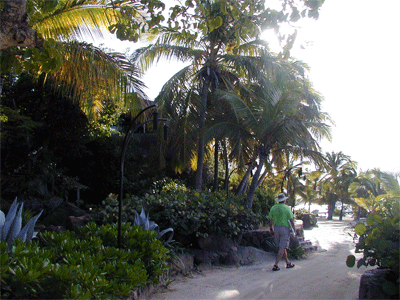 Walking along the promenade at BEYC, Virgin Gorda, BVI