Great Bird Island gets quite a few visitors during the day but they all go away at night and you will pretty much have the place to yourself. The shoreline to the west is lined with vaguely industrial looking installations including a satellite tracking station but they are not noisy or intrusive.To the east, the Atlantic ocean is your view. Parham, once the capitol, has an anchorage and makes for an interesting walks if you get tired of bird watching and snorkeling. Mostly this corner of Antigua is for snorkeling and looking for rare birds, a famous rare snake and a whole lot of dramatic rocks.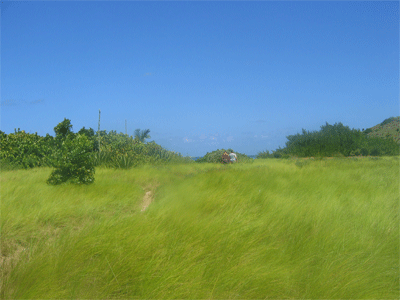 Great Bird Island near the bird sanctuary
At the north eastern corner of the reefs surrounding Antigua is a large shallow bay surrounded by weird rocks. There is a very narrow exit from the reef to the north but unless you are very sure what you are doing, it is best to come in slowly from the west. The reward is a dramatic landscape with only the occasional boat to mar the view. Great Bird Island provides a sheltered anchorage and it is probably best to do further exploration via dinghy or swim fins. The reefs to the south of Great Bird are interesting and the swim out to Hell's Gate (a dramatic small island with a hole through it) is both fun and not too strenuous (unless there is a big ground swell).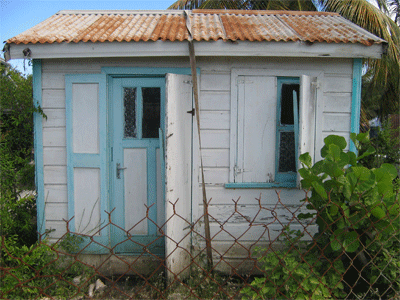 House in Parham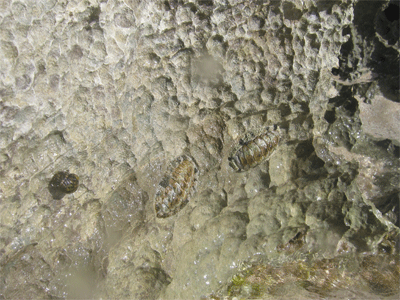 Prehistoric looking critters at Hells Gate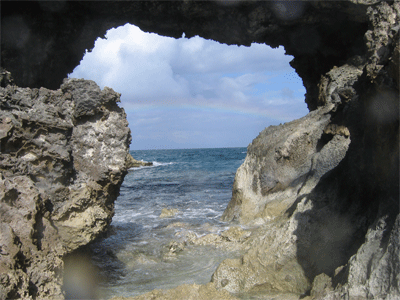 Hell's Gate, near Great Bird Island, Antigua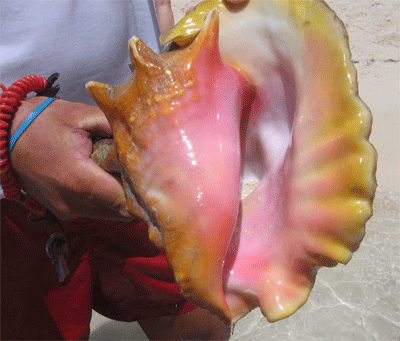 Conch shell on the beach at Great Bird Island

A friendly skipper on one of the day charter boats caught and cleaned this conch. Liz of "Kia Orana" cooked it up and managed to tenderize the meat to perfection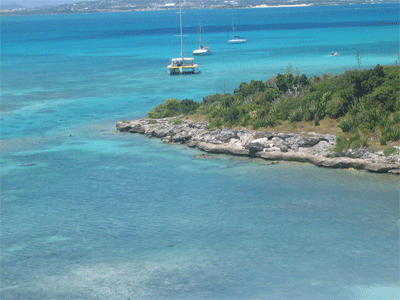 Day trippers coming into Great Bird Island.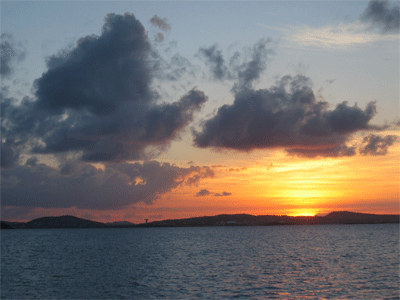 Sunset from Great Bird Island