Frigate Bird Colony in Barbuda 2/20/07
Barbuda lies just to the north of Antigua and well east of Nevis. It is large, low lying and very sparsely populated. There is a whole lot of respite from the hustle of English and Falmouth Harbors to be had here. Miles of deserted beaches and lots of sky and birds to watch. Barbuda has a population of a small high school and is blessed with more than enough land and fish to go around. Not a lot of tourist infrastructure here and we all hope that it remains that way.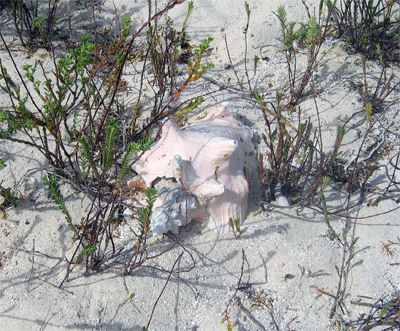 Sand is the major export of Barbuda and is in ample supply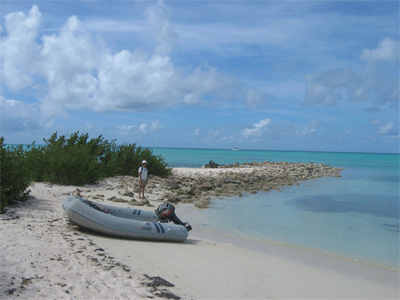 The charts describe this as "The Old Dock (ruin)"
Barbuda has a very long reef extending down toward Antigua. We exited this anchorage through a narrow gap in the background and had a great sail back. The dark areas you see are reefs which rise up from a whtie sandy bottom between 8' and 12' below the surface. Many of them reveal at low tide. Our walks along the shore were undisturbed by other visitors and we only saw a few people at various points, usually at a distance.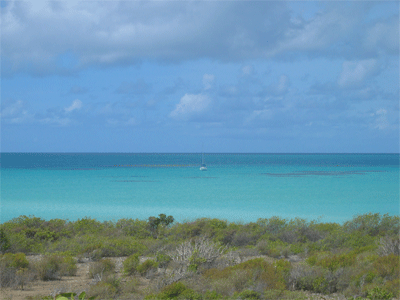 That's Eaux Vives tucked in among the reefs in about 8' of water.
Come in with the sun overhead as these reefs break the surface at low tide.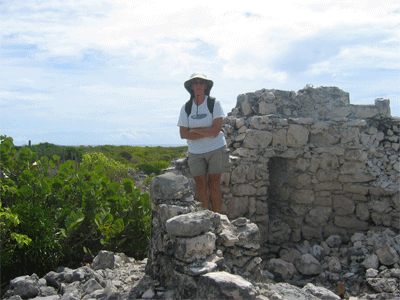 The charts describe this as "The Castle (ruin) "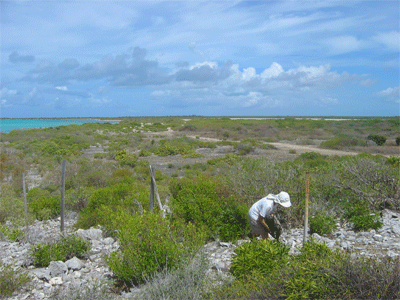 The charts describe this as "Road of Sorts"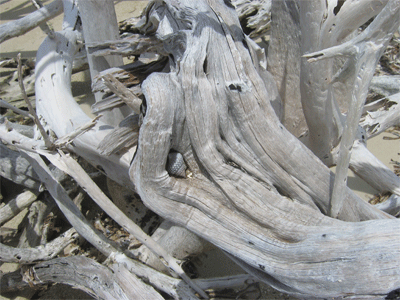 There is an austure beauty to Barbuda much like the desert.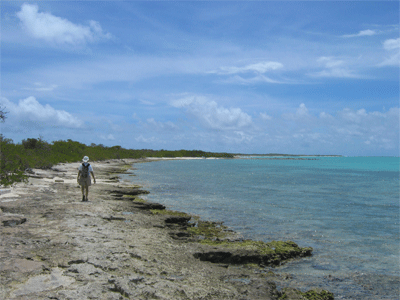 Walking east toward Spanish Point.