St. Barts is fabulous in every way. The best megayachts, the most inspired fashionistas, the best food, the nicest anchorages, the best beaches. Our favorite stops are at Isle Forchue on the way, Anse Columbier on the north and outside near the island at Gustavia. With a little pre-planning, you can enjoy this playground without running through your entire budget: Provision in St. Martin and play in St. Barths. If you do want to splurge - this is where you can get the best meals in the Caribbean.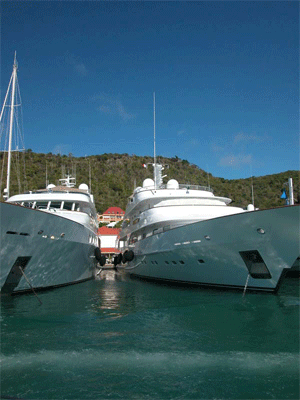 The megayachts line up stern to at Gustavia St. Barts. They use divers to untangle their anchors and suffer under strict regulations on the hours of use of on board helicopters.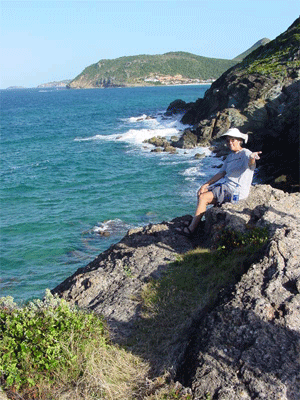 Susie on St. Barths windward coast walking up from Anse Columbier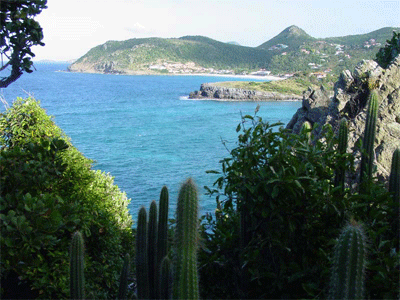 More windward side of St. Barts.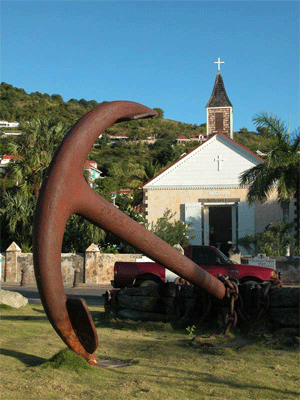 Church and anchor in Gustavia, St. Barts, FWI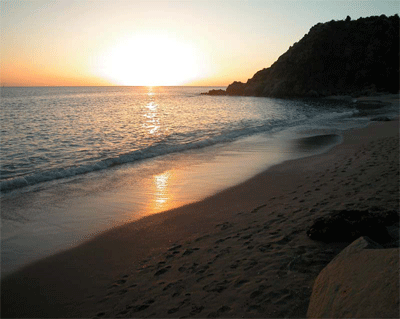 Sunset over shell beach, St. Barts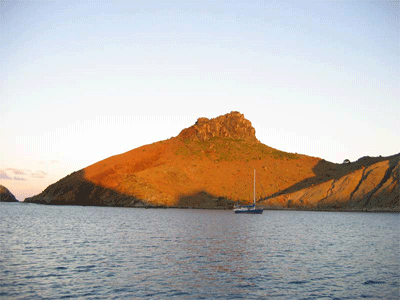 Sunrise over Isle Forchue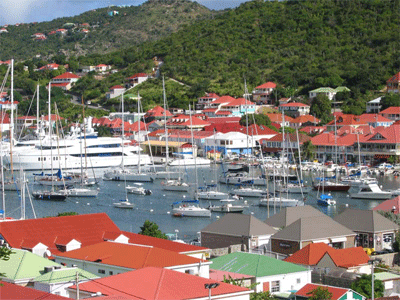 Eaux Vives in the inner harbor at Gustavia, St. Barts, FWI