Jost van Dyke is a tiny little island to the west of the main island of Tortola. The anchorages are Great Harbor and Little Harbor. Little harbor is relatively quiet and features hot competition for customers from the three restaurants ringing the harbor. Great Harbor is the home of Foxy's, probably the world's most famous beach bar. Foxy entertains, sings, jokes and occasionally pulls off all three at once. The rest of the beach features bars, a customs house and a couple of grocery stores. At New Years this beach is action central and all year round a kind of party heaven. Little Harbor, just around the point, is usually much quieter with the loudest sounds being the braying of goats.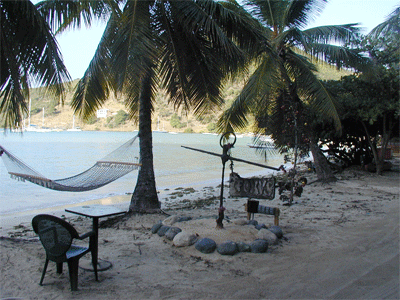 Foxy's is a Jost van Dyke institution that is still great fun. Look for Foxy in the afternoons to entertain and occasionally shock the tourists.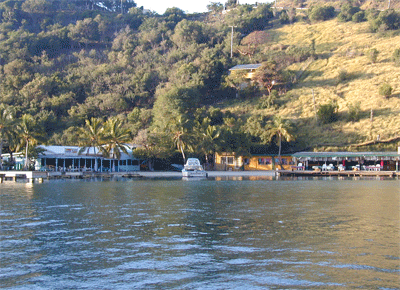 Little Harbor on Jost van Dyke. Harris's to the left, Sidney's Peace and Love to the right.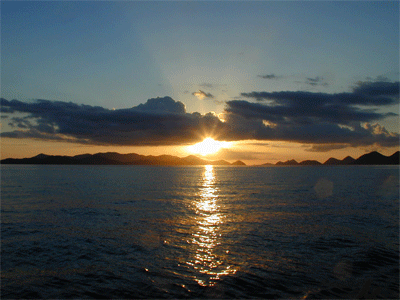 Sunset over the BVI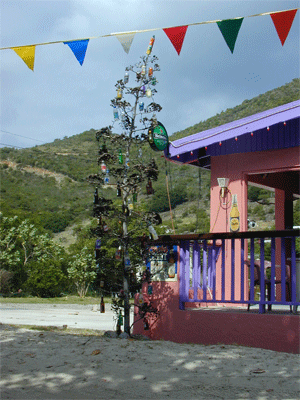 Beer Bottle Christmas Tree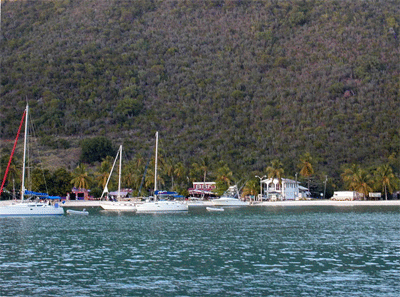 Great Harbor Jost van Dyke. Customs house and anchorage.