The anchorage at Deshaies is very easy to get stuck in. It is the traditional point of arrival to Guadeloupe when traveling south from Antigua or Montserrat and is an extremely cute French beach town with great restaurants, a beautiful botanical garden and good snorkeling. This is not why people get stuck here however. Some trick of the topography makes the winds appear to be howling in Deshaies when, in reality, they go light just a few miles away from the mouth of the bay. There is a wonderful botanical garden a short walk from the anchorage (though up hill) and good snorkeling along the cliffs to the north. As with any French beach town, the eating is excellent and a great deal of cuteness prevails.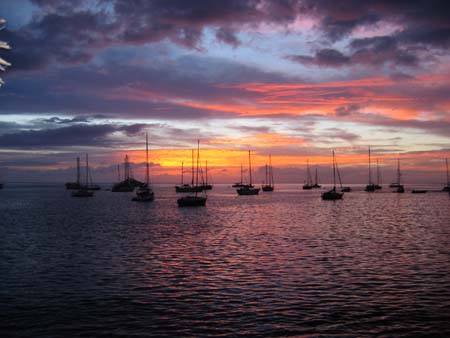 Anchorage at Deshaies Guadeloupe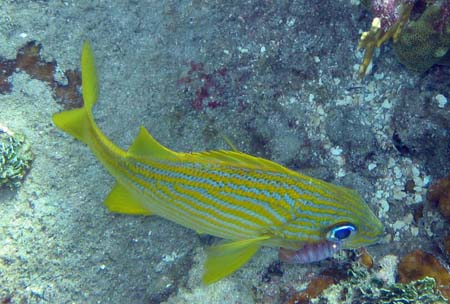 Underwater at Deshaies, Guadeloupe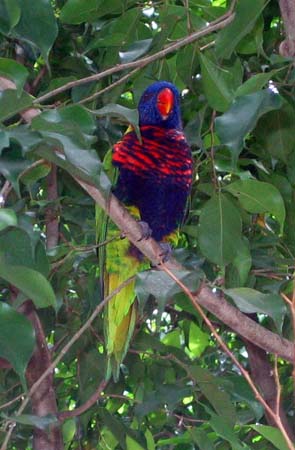 The botanical gardens has many parrots, flamingos as well as trees and flowers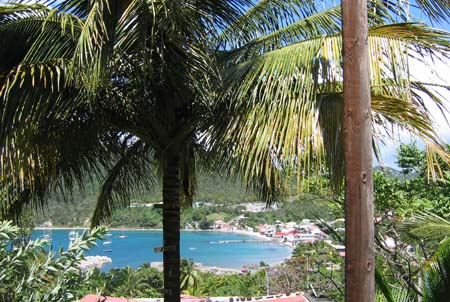 View of the bay at Deshaies, Guadeloupe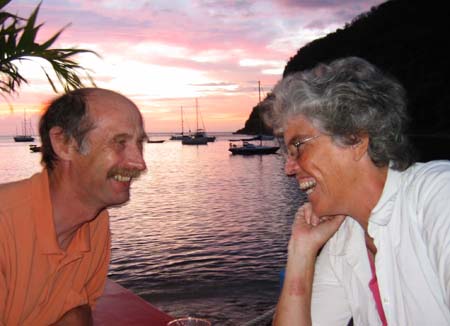 Hans rudi Oppliger and Susie enjoy dinner in a waterfront restaurant in Deshais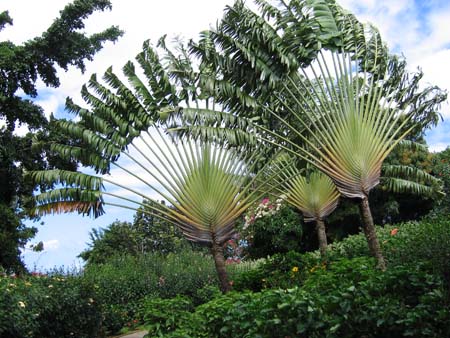 Palms in the botanical gardens at Deshais, Guadeloupe.